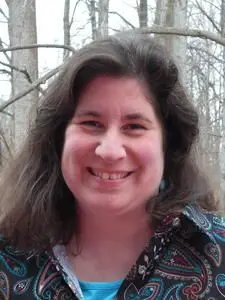 Mary Woznysmith, lcsw-c , is a licensed clinical social worker who brings a highly creative and spiritual approach to her work as a counselor and life journey mentor. She uses humor and a direct style of communication along with an ability to recognize the patterns that shape lives and behaviors. In a moment of crisis, an opportunity for growth presents itself. With support and understanding, a client can use her internal awareness to transform her external world. Mary collaborates with her clients to help them consciously create the lives they want to live.

Mary Woznysmith brings her humorous and highly engaging style to her work as a trainer and workshop leader. She leads workshops and woman circles on a variety of topics including Finding Your Inner Voice, Cycles and Seasons, Grief to Growth, Growing Yourself Whole After Divorce, The Artist's Way, and Whole Brained Parenting. She offers trainings in Emotional Intelligence as well as customized Myers Briggs workshops for work teams. She also provides individual coaching to help employees and supervisors implement new strategies and thrive.
Mary Woznysmith holds a Masters of Social Work from the Catholic University of America and a Master of Arts degree in Speech Communication from The University of Maryland. She is a past Clinical Director for the YWCA of Annapolis and Anne Arundel County. She has been counseling, life journey mentoring and teaching for over 25 years. She practices together with her husband, Eric Woznysmith, M.Ac., L.Ac., an acupuncturist.